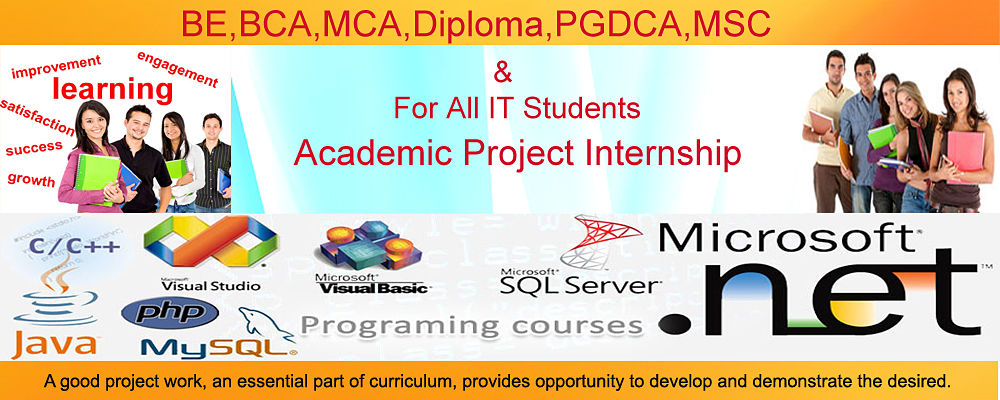 Hello Friends! Are you looking for best institute for summer training in kota city Rajasthan? If you are pursuing in BCA/BTech/MTech or any IT Stream than Dazzler Software Private Limited is best option for you. We will learn you best programming skills under our summer internship training program. We have expertise in Industrial Work. We will learn you how IT Industries work.
You can Take 3 days Free Demo Before Join Us
Why Summer Internship is important?
In general it is seen that after spend thousands of rupees to get engineering degree 90% students are jobless. This is because of our engineering system just learn us how to pass in examination. System does not learn how to get job? How do I get face real time industry problems. We guarantee you about the best learning skills from our company.
Get Authorized Certificate
After completion of training you will get authorized certificate of our private limited company. This certificate is applicable for any engineering college as well as all IT sector companies. This will help you to get easily job in industry.
Why Choose Dazzler
Dazzler Software Private Limited is working since 2015. Company have large experience in field of IT. More than 1,00000 clients are connected to the company worldwide at present. Company is working on various reputed marketplaces at present. Company have 50+ own developed digital software which are most trending worldwide at now. So if you want learn real life development than join us.
Courses We offer
We are offering training certification program in PHP, SEO, Wprdpress, Magento Themes, Website Development, HTML, Digital marketing and many more.
checkout our detailed course for various certifications.
Call at 9251613909 for any query in office hours 11:00 AM to 7:00 PM or write us – dazzlersoft@gmail.com